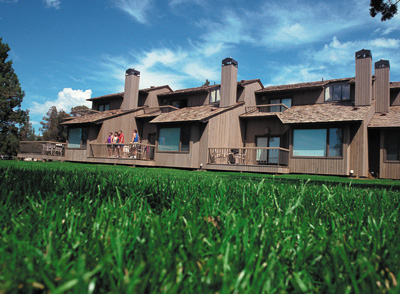 Eagle Crest Resort Redmond Bend Oregon Condo Vacation Rentals Offered
We primarily offer 2BR condo vacation rentals. To check current availability, please search using The Vacationator.
Holiday rentals are priced at $799 to $899 total price, including any taxes and fees.
We also offer customized reservations at this Worldmark Resort.  Rates vary by season (fall and winter are generally lower); higher rates apply to weekends, spring, and event periods. Call or email us to check availability and get a quote.  Customized summer reservations are not offered.
Two night minimum for most reservations (up to 9 months from check-in date), and 7 night minimum if reserving more than 9 months out, in high season.  Learn more about our customized reservation services by visiting our Short Stay Vacations website.
The weekend rates (Friday and Saturday) are much higher (about double) the weeknight rates.
Our weekly rates:
1BR: $500-900
2BR: $600-1100
3BR: $800-1300
The prices shown are the TOTAL prices. There are NO additional charges (such as sales or lodging taxes, cleaning fees, deposits, booking fees, etc.). The price you see is the price you pay!
We have made renting a week fast, easy, and most importantly, safe! You won't be reading the numbers off your credit card to some stranger on the phone (who knows where those might end up?).
Instead, your payment is handled discretely and securely by PayPal, which is an eBay company. If you are already a PayPal member, you are familiar with the benefits of using PayPal to buy on the Internet. If you don't have a PayPal account, that's alright, you don't need one! PayPal's secure system allows you to use any major credit card to make your payment. There is no cost to you for using PayPal, and by using a credit card, your purchase is protected and your peace of mind assured.
Two bedroom condos are about 1200 square feet, sleep 6 people, have a queen bed in the master bedroom,  2 twin beds in the second bedroom, a full kitchen, washer and dryer, a gas fireplace, a deck or patio, and a gas BBQ.  Floor plans vary; some condos are single story and some two story.
Eagle Crest Resort Unit Amenities
 ·Air conditioning
· Cable TV
· DVD player
· Stereo with CD player
· Telephone
· Gas fireplace
· Balcony/terrace
· Barbecue
· Murphy Bed(some units)
· Sleeper sofa (suite and chalet units)
· Washer and dryer (some units)
· Iron and ironing board
· Hairdryer
Eagle Crest Resort Amenities
· Indoor pool
· Five outdoor spas
· Two outdoor pools (seasonal)
· Indoor and outdoor tennis courts
· Two racquetball courts
· Biking rentals
· Two fitness centers
· Pro shop and driving range
· Convenience store
· Full-service salon and health spa
· Cafe
· Three 18-hole golf courses, one open year-round
· Indoor sport court
· Supervised children's activities (seasonal)
· Shared computer with Internet
· Elevators in hotel
Local Activities
· Golf
· Skiing at Mt. Bachelor
· Fishing
· Horseback riding
· Bike riding
· Downhill skiing
· Cross-country skiing
· Snowboarding
· Snowshoeing
· River rafting
· Water skiing
· Jet skiing
· Shopping
· Theatre
· Kah-Nee-Ta Casino
Eagle Crest Resort Overview
If you could build a wild, scenic park, tailor-made for recreation, you couldn't do better than Smith Rock State Park, or, indeed, the entire region around Bend, Oregon. Climbing, fly-fishing, hiking, mountain biking—pick your sport—the region boasts high cliffs, great rivers, beautiful vistas, and hard and fast singletrack (as well as excellent skiing in winter). The resort looks out over the Deschutes River. As you relax on your private deck, watch for eagles—you may see one drop from the sky to pluck a trout from the water.
No matter how you spend your day, make sure you check in for a massage at the full-service health spa. This is real luxury in the Wild West.
Popular Attractions
Located on Oregon's high desert plateau, popular activities at the 651-acre park include hiking and rock climbing. Approx. 6 mi.
Take to the slopes on skis or snowboard at one of North America's largest resorts. Nordic skiers can traverse more than 30 miles of groomed, tracked trails. Non-skiers can have some winter fun at the resort's Snowblast Tubing Park. For more information, call (800) 829-2442. Approx. 22 mi.
This museum boasts a wide array of educational programs that describe the history of the High Desert with a focus on the people, geology, plants and wildlife that make the region unique. Open: 9 a.m.-5 p.m. daily (closed on Thanksgiving, Christmas Day and New Year's Day). 25 mi.
Contact Information
If you have any questions or need any help regarding anything on our website, please do not hesitate to contact us. Our email address is [email protected], and our telephone number is (520) 761-1412.
This slideshow requires JavaScript.